Jay-Z was at the
The Palms
in Vegas on Friday doing what he does best,
performing
in front of a massive crowd. But what's creating an uproar is a freestyle he spit, taking
shots
at a few people
including
west coast rapper The Game.
This is a clip of the performance before the diss. Look at Lebron bouncing around LOL:
And here's the supposed freestyle that The Game is mad about:
So, being pissed off about the
subliminal
message, the Game
reacted
by saying the following: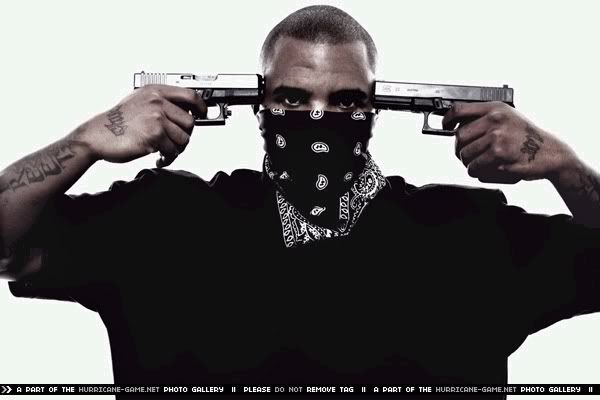 "Zoom in on this [toilet lid]. That say Roca. It's like half of Jay-Z. So basically anything with the Roc in it, I take a sh*t on. You know what I'm saying? That's a Roc-A-Fella toilet and I sh*t on it. Oh, a Roc-A-Fella a** splash toilet. You know what I'm saying? You know Roc-A-Fella got a couple of h*mo n*ggas, couple of suckers so, this is the a** splash toilet. Basically after they write them trash-a** a** raps, them n*ggas sit down and wash they booty off. Them n*ggas are dirty a** n*ggas with wack a** rhymes, man. It's the Roc-a**-sh*t toilet. That's it, zoom in. Sucker n*ggas sit on that and wipe they a**. Cleanse yourself from those bum a** raps."

"DO YALL THINK JAY-Z IS DISSIN ME ?" "YALL LISTEN & TELL ME WHAT YALL THINK ?!?!? & THEN WE CAN DECIDE HIS FATE !!! AIGHT SO, AFTER ABOUT 10,000 RESPONSES.. THE RESULTS READ THAT HE AINT DISSIN ME. & AS BAD AS I WANT TO RESPOND TO HIS OLD AZZ, HE CAN SLIDE…"

"Jay-Z can SUCK MY D*CK, Rocafella can SUCK MY D*CK, if you a hater nigga SUCK MY D*CK."



I was trying to find some footage of him saying this but no luck. So there's the text.
Cmon now. Jigga is on a whole other
level
than you Game. Fall the eff back.