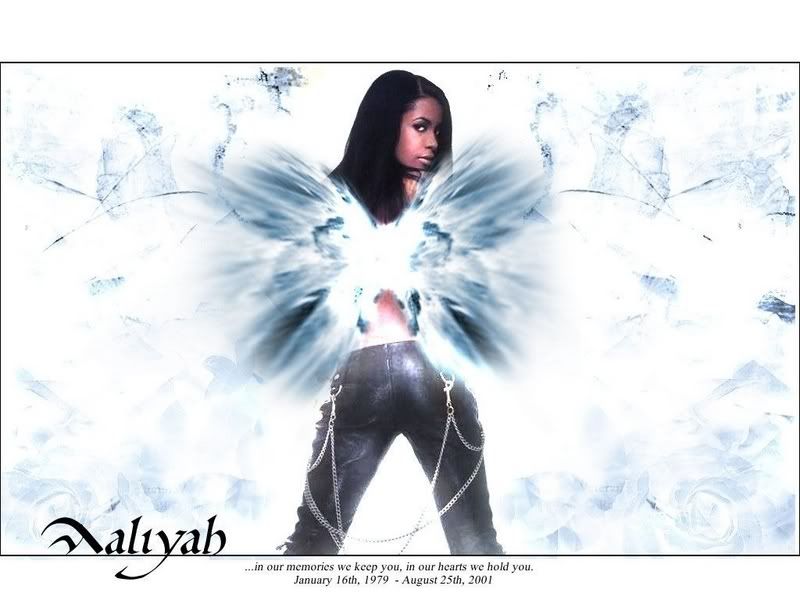 Aaliyah Dana Haughton died on this
day
8 years ago & it's bringing
tears
to my eyes thinking about it because I could remember
vividly
where I was when I found out about the plane crash, how hurt and sad I was and how I felt like we truly lost an
ange
l
!
My sisters and I were
ginormous
fans of hers growing up. We knew the
lyrics
to
every
song she's ever made, had her
posters
plastered on our walls and every time a new video from her classic
One In a Million
album debuted, we'd make sure to learn the
dance moves
!
She was truly a
gorgeous
, gentle soul, with a kind heart, a love for music & has a
swagger
like no other R&B chick in the game,
past or present
, has yet to
emulate
. (Sorry Ciara *
ahem
)
Let's all remember Aaliyah for the
legacy
she left behind from the start of her career at the tender age of 14. Here's the full
E True Hollywood Story
of her. If you don't know much about Aaliyah, I suggest you watch the whole interview and go YouTube all her classic songs.
Btw, she was born in
Brooklyn
. You know I had to throw that in there:
R.I.P BABYGIRL


JANUARY 16, 1979- AUGUST 25, 2001