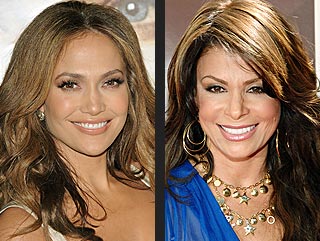 There's an exciting rumor going around that Jennifer Lopez will be taking Paula Abdul's
seat
as judge on
American Idol
!
Sources are saying that producers & JLo's team are
negotiating
and are very
close
to sealing the deal!
That would be so cool to see her as a judge on Idol. It would only
help
her career now. Hey I'd probably watch the show more if she were on!
And don't feel bad for Paula. Producers of the show
So You Think You Dance
are reaching out & want her to become a judge on
their
show now!
I think Paula judging a
dance
show, something she knows very well, makes way much more sense than her judging someone's singing capabilities.
Let's make it happen ladies!