Weezy turned
27
on Sunday and the boy had to go all out!
Last year he received a million dollars in cash from Baby, so how did his daddy outdo himself this year??
By
tattooing
Wayne's
birthdate
on his mural of an arm, gave him
a cake dripped in

diamonds

and a $1 million Chopard watch!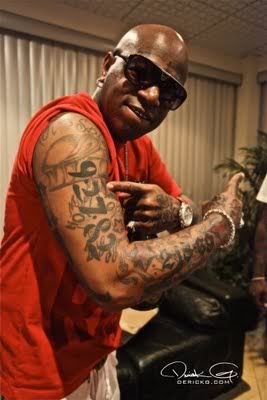 Happy bday mang! Rich ass fools.