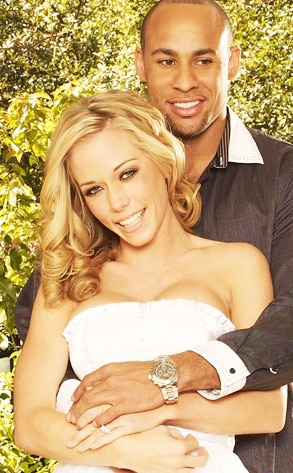 The Philadelphia Eagles has just
released
Hank Baskett aka Kendra's hubby from the team!
Baskett's release came after the Eagles were
unable
to
trade
him Monday night.
The decision cleared roster space for quarterback Michael Vick, who was
activated
from the
exempt
list. By being removed from the exempt list, Vick can fully participate in practice with the Eagles, which gives him two weeks to prepare for the Sept. 27 game against Kansas City, the first game he is eligible to play.
Which leaves me to think, what the hell is Baskett gonna do now? Stick to this reality TV thing?? And will Kendra's golddigging/groupie ways surface, now that her husband's lost his gig as a football player, a game that she says she lives and breathes by??
Time will tell.