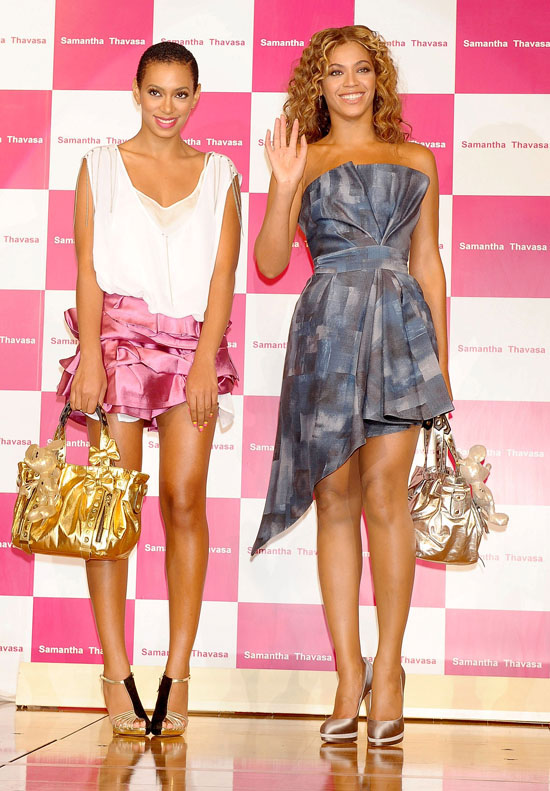 Beyonce & Solange were in Japan during an
earthquake
that hit yesterday!!!
The Knowles sisters are in the country doing a press conference for the Samantha Thavasa Disney handbag collection, whom their the spokeswomen for. They were staying in one of the cities who were effected by a 6.6 ricter scale earthquake that rattled Japan!

The earthquake reportedly started at 5AM local time & so far no casualites are being reported.

Solange took to her Twitter to talk about how Beyonce was
scared
but Solo
slept
through the whole thing:
It was prolly because of that friendly
green
she likes to call
verde
.
And word has it Jessica Simpson was also in Japan as well during the earthquake.