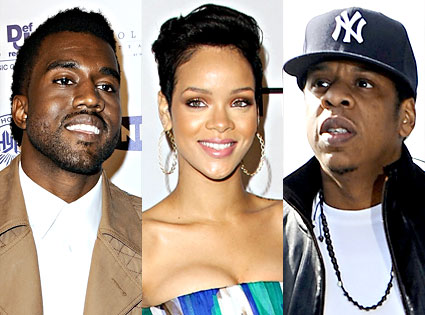 We
world premiered
the 2nd single off of Jay-Z's
Blueprint 3
album featuring Rihanna & Kanye West
first
on the Cipha Sounds & Rosenberg Morning show on HOT 97 in NY.
Check it out:
I can't front, Kanye
killed
it but Jay's verses were just
okay
. The
2nd
verse is starting to
grow
on me a little though but hey, I still think Hova's the truth either way!!