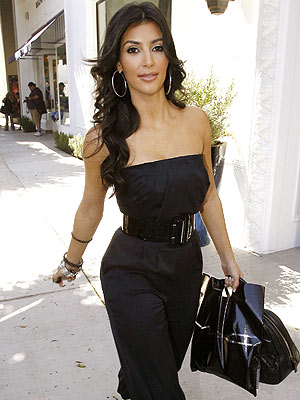 Kim Kardashian has been down with the
jungle fever
for a minute now!
In light of Michael's death, she brought to everyone's attention that she was close with the Jackson clan:
You guys may or may not know that I have grown up with the Jackson family since I was 13. I went to school with, and dated one of Michael's nephews. This family is very near and dear to my heart and it breaks my heart to see people I love go through so much pain. The world has truly lost the greatest entertainer of all time. I want to say how incredibly saddened I am by Michael's death. Music will never be the same.

I had my 14th birthday party at Neverland Ranch! I even helped throw Nicole Richie's 13th birthday party there for her! It's truly the most exciting place I have ever been in my entire life and those memories will live on forever in my heart. RIP MJ. "





I gotta admit, she does have strong ties with some important people. Despite her business endeavors, it's really too bad she made that sex tape and posed for Playboy. She could have been really well respected in the industry!