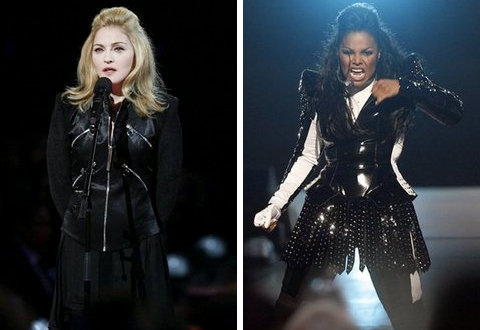 Oh hell yes
!!!
Sources are saying Madonna was overly
impressed
with Janet Jackson's tribute to her brother at the VMA's that now she wants to
collaborate
and do something huge to
honor
MJ!
Someone inside the camps revealed, "It was a meeting of two great musical minds. Madonna was so impressed with Janet's tribute to Michael that they
started talking about how great it would be to honor him by doing something together
…There was definitely something very interesting being planned between them."
Oh yes please yes!!!!
Michael left a
fortune
to his mother and his 3 children Paris, Prince Michael I & Blanket, so I guess it isn't surprising that the
allowance
they'll be gettin is unusual for young kids!
Legal documents revealed that the kids will receive a
$60,000
per month to spend!
That's what some
adults
make in a
year
!