Rihanna visited the East Side Ink in the Village on Wednesday night and ending up tattooing some of the artists there! Seems harmless right??? Wrong.

The New York City Department of Health and Mental Hygiene caught wind of this and confirmed to MTV News yesterday that someone has been sent to the tattoo parlor to investigate the incident. Why you say???
Because it's illegal.
In a statement, the department said, "Only licensed tattoo artists can administer tattoos in the city according to the City's Health Code. We are sending someone to follow up on this."

TMZ reported that if the department decides to press charges against the pop star for tattooing someone without a license, she could face three misdemeanors, with penalties as much as $300 for the first offense, $500 for the second and $1,000 for the third offense. East Side Ink could be facing fines as well if an investigation is opened.

Earlier yesterday, MTV News spoke to East Side Ink owner Yadira, who said that Rihanna hadn't visited East Side with the intention of inking her long-time tattoo artist, BangBang, as well as two other artists at the parlor. Rihanna was there with a few friends and a bodyguard for "a few hours, just hanging out and joking," she said, and BangBang decided that he wanted the pop star to give him a tattoo. Yadira added, "We had a blast. It was so funny and cute."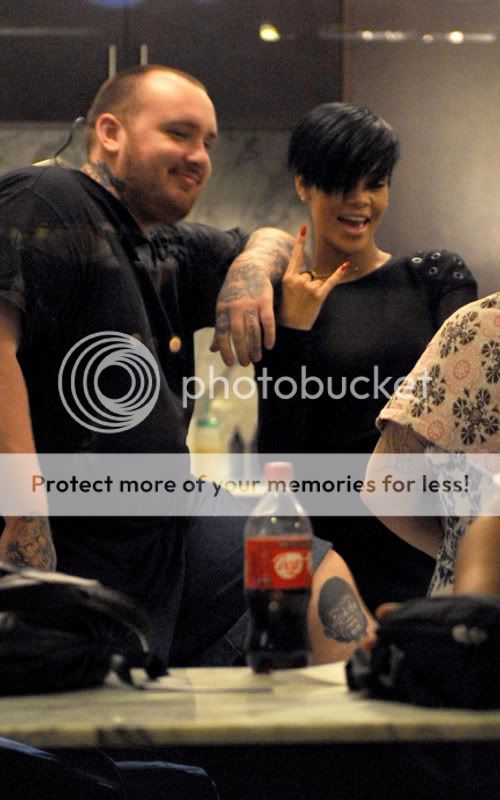 Not cute anymore if she'll get charged for it!