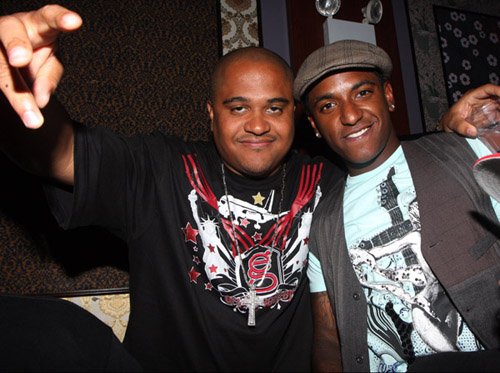 Another bites the dust.
R&B singer
Lloyd
is officially parting ways with
Murda Inc
after 5 years of working with the label. You guys are probably surprised that Murda Inc still existed lol. I dont blame ya, contrary to the Irv Gotti show on VH1.
This comes a month
after
Ashanti
was granted a release from the label after many years of keeping herself away from the whole Murda Inc
probe
. You remember the drama with the Feds when Irv Gotti & his co-executives were caught running Murda Inc. off of laundered drug money.
Lloyd's third LP that dropped in August last summer had many hits such as Get It Shawty and You ft Lil Wayne but since then his career had no growth due to the conflicts between Murda & their parent label Universal Records.

Lloyd's manager had this to say to AllHipHop.com"We find ourselves in limbo for the second time in three years. It's frustrating to know that opportunities to advance Lloyd's career are out there but we can't exploit them due to our current situation. Even though Lloyd is appreciative of the opportunity that has been afforded him by The Inc, he feels it's time for him to move on and seek opportunities that will allow him to build and enhance his brand."
Lloyd is currently working on a new mixtape with production from with The Runners, Cool & Dre, Rodney Jerkins, among others.

Lloyd doesn't need Murda Inc & Irv Gotti. That's the business. If it's not going anywhere you just gotta do the dip, even if they're the ones that discovered you. He should just go to Young Money Records like Omarian did and do his thing with Weezy.